I spent the beginning of summer filling orders for the shops that feature my soap and then I stepped back. For a long time. Because filling bulk orders sometimes feels  a bit machine like and I lose (my mind!) the reason I make soap and I lose the creativity when I am filling one type of order in bulk.
Making soap, for all of us who do it, is and should be fun and fulfilling.We should be happy making soap and proud of what we do and mostly I am. Very much. I love seeing techniques from other amazing soap makers and the open enthusiasm is a great thing to see among soap makers. I like taking a little time to think.
I followed the Instagram trip of Handmade in Florida.Her work is some of the most beautiful soap I have ever seen. There is so much more to the best soap and that is the artist's heart behind soap making. The wish to make a good and beautiful product is art. Looking at the pictures of her travels through Europe, the amazing photography; I realized that she was also filling her soul and would come home recharged and ready to create. http://handmadeinflorida.com/products
That step back or sideways is a good thing. I spent my summer working in the vegetable garden, doing some weaving, taking some time to spend with friends, enjoying the butterflies, rabbits and turtles that spend time in my yard.
So no soap thoughts today but I do want to share the most wonderful and simple recipe from an abundant harvest of cherry tomatoes. The recipe is from Nigella Lawson and it is called Moonblush Tomatoes. I serve this with pasta and Parmesan and it is summer. Best of all, you can take these straight out of a cool oven, freeze the tray and drop the frozen tomatoes into freezer bags to enjoy all winter long. Enjoy!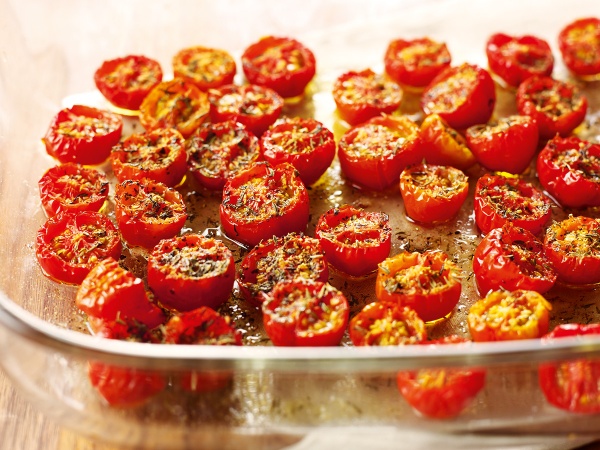 (photo credit Lis Parsons)
https://www.nigella.com/recipes/moonblush-tomatoes